Court in the Time of Corona
A periodic temperature check on the American jury system during the COVID-19 pandemic.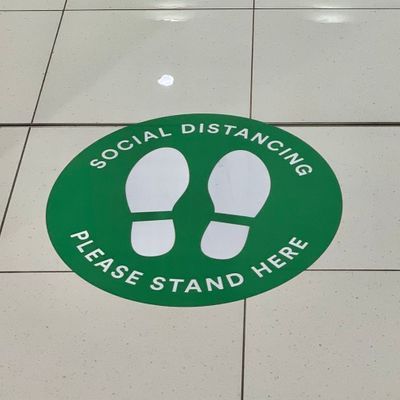 FIJA's Court in the Time of Corona report is designed to provide a curated selection of news on the status of grand juries and trial by jury in various courts around the United States and around the world.

These selected items may include:
reports that access to and function of grand juries and trial by jury are being restored,
news of lengthened suspensions of grand juries and trial by jury and other related due process rights,
discussion of proposed steps being taken to ensure jurors are safe and feel safe enough to pay attention to the trial, deliberate thoroughly, and otherwise ensure a fair trial,
problems occurring in the process of restoring juries,
glimpses of proposed and implemented changes to trial by jury in other countries that may influence policy and practice in the United States, and
other direct and indirect jury-related developments that reflect on the prognosis for the long-term health the American jury system.
The situation is complex. Many of these developments have both positive and negative implications. This is meant to be a quick-and-dirty glance at the big picture rather than a detailed and exhaustive analysis of each individual development. The links below may include some that require registration or a subscription to read.
Because the volume of material has ballooned drastically in recent weeks, I have switched from a chronological format to one that groups articles along a common theme together for a more comprehensible presentation.
-Kirsten
Issue 3
Jury Trial Schedule Issues
Oklahoma—

Jury Trials Suspended Until 2021 in McCurtain Co. Due to COVID-19

, ArkLaTexHomepage.com, 24 July 2020
All trials by jury in Oklahoma's 17th Judicial District are suspended UNTIL 2021 unless a Special District Judge or Associate District Judge decides a jury trial is necessary.
 
California—

COVID-19 Surge Prompts SF Federal Court to Postpone Jury Trials

, San Francisco Chronicle, 23 July 2020
Criminal trials by jury in the San Francisco courthouse of the Northern District of California are postponed until at least October. The court may offer parties to a civil trial the option of a remote trial with no jury if both sides agree to it.
 
Florida—

Jury Trials Suspended Indefinitely for Treasure Coast Courthouses over COVID-19 Health Concerns

, TCPalm, 18 July 2020
After a statewide ban on trials by jury expired, the chief judge for Florida's 19th Circuit, covering Martin, St. Lucie, Indian River and Okeechobee counties, has postponed trials by jury indefinitely due to local COVID-19 conditions.
 
North Carolina—

Face Mask Requirement Begins in North Carolina Courts, Jury Trials Delayed Two More Months

, The Coastland Times, 18 July 2020
No trials by jury in North Carolina through at least the end of September says North Carolina Supreme Court Chief Justice Cheri Beasley.
 
New Jersey—

Reopening NJ: Courts to Be Phased In; Jury Trials on Hold

,

Burlington County Times, 9 June 2020
New Jersey has 4,000 people in jail, pre-trial, being held without bail, and NO ETA FOR JURY TRIALS TO RESUME. NJ expects the vast majority of them to be settled without a trial. You do the math...

 

 

 
Modifications to In Person Trial by Jury Proposed/Implemented in Light of COVID-19
Virtual Grand Juries and Trials by Jury