Online Reading Groups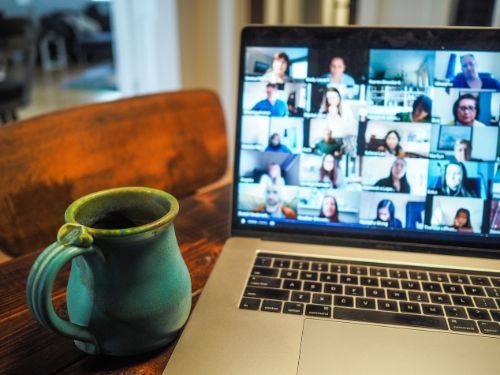 FIJA invites you to join fellow friends of liberty in learning more about the protective role of the jury and jurors' right of conscientious acquittal through virtual reading groups we are hosting. Click to skip directly to information on our next reading group!
FIJA will provide a facilitator to guide discussion on the reading, engage participants with probing questions about the material, aid in the use of the meeting platform, and keep the conversation tone respectful. Each session lasts 60-75 minutes and groups meet once a week for 3-4 weeks. We'll send you instructions before and provide a simple walkthrough of the Zoom platform at the start of the first session.
Selections for FIJA's Virtual Reading Groups will come from a variety of media in the field of criminal justice, focusing on the protective role of juries and the consequences of their eroded authority or absence in modern and historic contexts.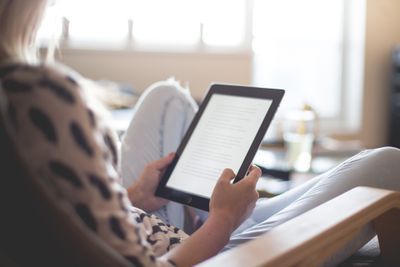 You will need a device on which you can listen and speak in a Zoom meeting and a good internet connection. Video participation is encouraged but not required. 
FIJA charges no participation fee. At the end of each reading group, participants who attended all sessions will be entered in a drawing for a gift from FIJA.
Both long-time jury rights enthusiasts and those newly learning about the protective role of the jury will find the groups engaging and enlightening. We invite you to bring your curiosity, knowledge, and experience to the conversation, but you do NOT need to be an expert on the topics being covered in order to enjoy and benefit from the experience!
October/November Virtual Reading Group
Our October/November selection will be The Trials of Allegiance: Treason, Juries, and the American Revolution by Carlton F. W. Larson. The author, a scholar of American constitutional law and Anglo-American legal history, is a professor of law at the UC Davis School of Law.  
In his book The Trials of Allegiance, Professor Larson tells the story of a series of treason trials that took place in Philadelphia in the midst of the American Revolution from September 1778 to April 1779.
Session 1
Covers Intro, Chapters 1-4
Thursday, 22 October 2020, 6:30 pm Mountain (8:30 pm Eastern/5:30 pm Pacific)
Session 2
Covers Chapters 5-7
Thursday, 29 October 2020,6:30 pm Mountain (8:30 pm Eastern/5:30 pm Pacific)
Session 3
Covers Chapters 8-9
Thursday, 5 November 2020,6:30 pm Mountain (8:30 pm Eastern/5:30 pm Pacific)
Register here for The Trials of Allegiance virtual reading group.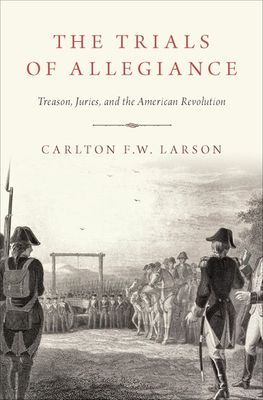 Get the Book
The Trials of Allegiance: Treason, Juries, and the American Revolution by Carlton F. W. Larson is available for purchase from:
Upcoming Virtual Reading Groups
Our next reading group will discuss Injustice for All: How Financial Incentives Corrupted and Can Fix the US Criminal Justice System by Chris Surprenant and Jason Brennan. Chris Surprenant is Professor of Philosophy at the University of New Orleans and is the founding director of the Urban Entrepreneurship and Policy Institute. Jason Brennan is the Robert J. and Elizabeth Flanagan Family Professor of Strategy, Economics, Ethics, and Public Policy at Georgetown University.
In this book, the authors examine the financial incentives that drive the American criminal legal system to outcomes that are all too often unjust and offer several proposals for changing those incentives to achieve more just outcomes. Our discussion of this book will focus primarily on the criminal jury system and other elements of the legal system that affect it.
Session 1
Covers Chapters 1-2
Date and time TBD
Session 2
Covers Chapters 3-4
Date and time TBD
Session 3
Covers Chapters 5-7
Date and time TBD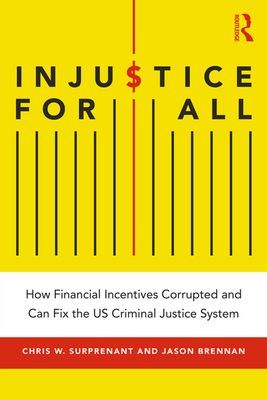 Get the Book
Injustice for All: How Financial Incentives Corrupted and Can Fix the US Criminal Justice System is available for purchase from:
Amazon.com

, in hardcover, paperback, or Kindle formats
and other book sellers