Clearance Items
---
Clearance T-Shirts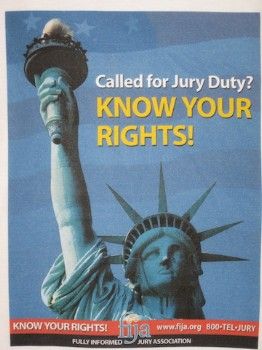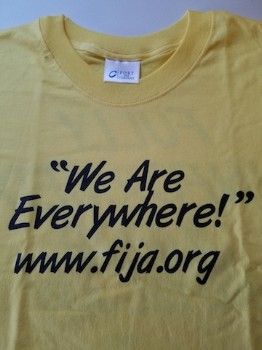 Know Your Rights T-Shirt has a Statue of Liberty graphic and "Know Your Rights" verbiage printed in color on a white, 100% cotton t-shirt.
We Are Everywhere T-Shirt has "We Are Everywhere" and FIJA website on front, FULLY INFORMED JUROR, toll-free number, and FIJA logo on back, black print on a yellow, 100% cotton t-shirt.
We are offering these for rock bottom prices on our limited remaining inventory as we clear out the last of this design in preparation for new t-shirt designs!
---