FIJA Files Amicus Brief in the Michigan Supreme Court in Support of Keith Wood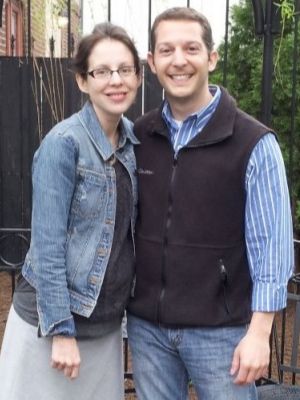 On 24 November 2015, just two days before Thanksgiving, Keith Wood was wrongfully arrested at the Mecosta County Courthouse in Michigan for sharing FIJA's Your Jury Rights: True or False? brochure on the public sidewalk.
In a trial by jury riddled with errors–including the judge in the case preventing the defense from arguing all the elements of the crime of which he was accused–Wood was wrongfully convicted of so-called jury tampering.
He subsequently appealed his wrongful conviction at the Mecosta County Circuit Court level and then to the Michigan Court of Appeals. Both courts upheld his conviction.
FIJA supported Wood's position with amicus curiae briefs in the Mecosta County Circuit Court as well as the Michigan Court of Appeals. At the invitation of the Michigan Supreme Court (.pdf), the we have once again filed an amicus brief (.pdf) in defense of juror rights educators' First Amendment-guaranteed right to do this work.
FIJA's brief argues that, "...nothing in appellant Keith Wood's conduct in distributing the Your Jury Rights: True or False brochure could constitute the crime of jury tampering even if Wood had actually handed the flyer to an actual juror in an actual case."
The brochure Wood shared, like FIJA's other educational brochures, informs people of jurors' full authority–including jurors' legal right to vote not guilty even when they believe beyond reasonable doubt that the law was broken. This is most commonly known as jury nullification. 
Jurors are completely within their rights to conscientiously acquit by jury nullification when they believe that doing so will allow them to deliver a just verdict. Neither the brochure Wood was sharing, nor any of FIJA's other brochures discuss any particular case in progress.
Nonetheless, it is not hard to see why FIJA's work to share such information is constantly under attack. Prosecutors and judges (whose ranks are dramatically drawn from former prosecutors) are heavily incentivized to hide from jurors such information. Time and time again, they have attacked our right to publicly educate people so that they are fully informed about all the options available to jurors.
Such battles, however, eventually end with FIJA and those sharing our brochures on the victorious side. Just days before the Michigan Supreme Court agreed to review Wood's case, for example, Mark Iannicelli and Eric Brandt were vindicated in the Colorado Supreme Court in a similar case of malicious prosecution for First Amendment-protected speech.
Oral arguments in the Michigan Supreme Court are currently scheduled for the March 2020 session. FIJA looks forward to the Michigan Supreme Court rectifying the injustice done to Keith Wood in this case with a ruling in his favor. 
Visit our online case file on the Keith Wood case to access other legal documents (including additional amicus briefs filed by the Cato Insitute the Michigan ACLU) and tp learn more about the case.