FIJA Speakers
Kirsten C. Tynan
Executive Director, Fully Informed Jury Association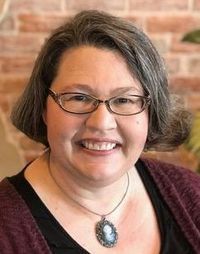 Kirsten Tynan has been educating people for more than a decade on the protective role of the jury and the full rights and authority of jurors. Her educational work places special focus on jurors' right to temper the law with mercy through jury nullification to deliver just verdicts.
In her time with FIJA, Kirsten has testified in federal court, spoken to community groups around the country (both in person and online), presented in academic settings, at political conventions, at professional legal conferences and CLE courses, and at a TEDx conference. Her presentations cover a wide variety of historic and modern topics, from general introductions to jury rights to more in-depth treatment of specific issues related to the role of the jury in protecting individual rights and liberty.
Request a presentation from the list below, or ask Kirsten to cover specific topics of special interest to your group.
Select Presentations
Jury Duty Is for Heroes
A motivational talk designed to combat negative stereotypes about jurors, inspire people to welcome jury service as a valuable opportunity, and introduce people to the use of jury nullification to deliver just verdicts.
Jury Nullification 101
This introduction to jury nullification covers the historic foundations of jury nullification in the United States' criminal legal system, its legal status in our current jury system, both historic and modern examples, and an introductory tutorial on how to exercise this right in practice.
Dirty Secrets of the American Jury System
In this presentation, Kirsten covers a number of aspects of the criminal legal system in the United States that undermine jurors' protective role and legal authority as the final arbiter in our courts of law.
Jury Nullification and the First Amendment
In this two-part presentation, Kirsten covers examples of how jury nullification gave rise to at least four of the five freedoms specifically mentioned in the First Amendment. Then she flips the topics around to examine how FIJA has successfully argued for protection of juror rights educators' work at courthouses under the First Amendment.
Prohibition on the Rocks: How Jurors 86ed the 18th Amendment
Through this presentation, we share with you select stories from FIJA's extensive research on the role of jury nullification in repealing the 18th Amendment (federal alcohol prohibition) less than fifteen years. Prepare for some funny stories of how jurors undermined prosecution of their peaceful neighbors for victimless alcohol-related offenses!
or ask Kirsten to customize a presentation to cover topics of specific interest to your group!
Location: western Montana
Available to travel: nationwide
Online presentations: yes
Email Kirsten (kirsten@fija.org) to inquire about booking a presentation.
See Kirsten speaking: