FIJA Speakers
Catherine Bernard
FIJA Georgia State Contact, Public Defender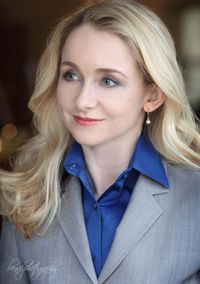 Catherine Bernard is a Georgia attorney specializing in indigent defense and constitutional advocacy. After graduating with a degree in philosophy and political science from Emory University, she attended law school at the University of Virginia and returned to her home in Georgia to practice civil litigation at Rogers & Hardin in downtown Atlanta.
In 2009, she became a public defender in Dublin, Georgia and developed a deep appreciation for the challenges faced by the poorest and most vulnerable Georgians—most of which are caused by big government. Catherine has successfully invoked the Georgia state constitution's language on jury nullification in trials to obtain conscientious acquittals by way of jury nullification for at least two of her clients.
Presentations
or ask Catherine to customize a presentation to cover topics of specific interest to your group
Past Presentations
State of the American Jury System 2021, hosted by the Fully Informed Jury Association, 25 January 2021
Location: Atlanta, Georgia
Available to travel: nationwide
Online presentations: yes
Email Catherine (catherine@justice.law, cc: fijanational@fija.org) to inquire about booking a presentation.
See Catherine speaking: