FIJA Speakers
Nathan Goodman
Member of the Board of Directors, Fully Informed Jury Association
Postdoctoral Fellow in Economics, New York University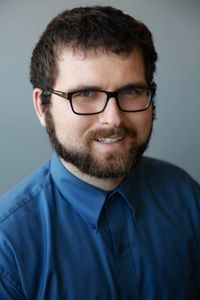 Nathan Goodman is currently a Postdoctoral Fellow in Economics at New York University. In 2021, he earned a PhD in Economics at George Mason University where he also was a PhD Fellow at the F. A. Hayek Program for Advanced Study in Philosophy, Politics, and Economics at the Mercatus Center.  Previously, he was a summer fellow at the Fully Informed Jury Association.
His research focuses on institutions, defense and peace economics, public choice, criminal justice, and self-governance. He is particularly interested in how alternative institutional arrangements shape the production of security. Nathan's research has been published in the Journal of Institutional Economics, the Journal of Private Enterprise, the Georgetown Journal of International Affairs, and Peace Economics, Peace Science, and Public Policy. 
Presentations
Jury Nullification 101
This introduction to jury nullification covers the historic foundations of jury nullification in the United States' criminal legal system, its legal status in our current jury system, both historic and modern examples, and an introductory tutorial on how to exercise this right in practice.
Defending Your Rights: Juries As Defense
​​​​​​​When people think about defense and security, they often think about the use of force by soldiers, police, and security guards. In this presentation, Nathan discusses how jurors help provide an underappreciated form of security, defending us from criminals and government alike. 
How Overcriminalization Undermines Jury Rights
The right to trial by jury is enshrined in the US Constitution. Too often, however, defendants are sent to prison without a jury trial. In this talk, Nathan explains how overcriminalization and charge stacking have undermined the right to trial by jury.
Jury Nullification and the Peace Movement
In this talk, Nathan tells the story of the Camden 28, and how conscientious jurors helped protect this group of Vietnam War era peace activists from zealous prosecutors and FBI dirty tricks.
Juries as Citizen Coproduction
Criminal justice is not just something for professional police, prosecutors, and judges to create for us. In this talk, Nathan discusses how citizen jurors co-produce justice, including through the use of jury nullification.
or ask Nathan to customize a presentation to cover topics of specific interest to your group
Past Presentations
Q&A on Jury Nullification, for Professor Bryan McCannon's Law & Economics class and the West Virginia University Law & Economics Club, 6 October 2021
Jury Nullification and Ending the Prison State in Utah, with Nathan Goodman, hosted by the Fully Informed Jury Association, Salt Lake City Library, 24 June 2014
Location: New York City.
Available to travel: nationwide
Online presentations: yes
Email Nathan (nathanpgoodman@gmail.com, cc: fijanational@fija.org) to inquire about booking a presentation.
See Nathan speaking: