Welcome to the Courthouse
Install a Beacon App
Bluetooth beacons are physical pieces of hardware that broadcast information to nearby devices that have Bluetooth enabled. You can install a beacon simulator application on your smartphone to similarly transmit information via Bluetooth from your smartphone to nearby Bluetooth-enabled devices.

If you are conducting general educational outreach at a courthouse or are at a courthouse for other reasons, you can broadcast a message directing people carrying Bluetooth-enabled devices to a special page on the FIJA website welcoming them to the courthouse and briefing them on their rights as a juror. Once you have a beacon set up, it is as simple as turning it on and returning your smartphone to your pocket or purse.
There are a variety of beacon simulator apps you can get from your app store. Many can be installed and used for free, such as:
Once you have a beacon app installed, you will need the URL to broadcast. To get the URL for your local courthouse, click below.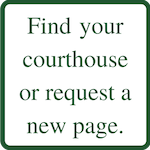 SPECIAL NOTES:
FIJA does not endorse or recommend leaving separate physical broadcasting devices on property that is not yours unless you have explicit permission of the owner. This includes public property such as courthouses.
We recognize the appeal of being able to engage in educational outreach at courthouses even when you are not able to be present in person. However, you may be the unfortunate victim of serious legal and/or financial ramifications should government officials not recognize a device and overreact as if it were a threat of some type.

We also do not recommend broadcasting via your smartphone in any location where it is impermissible to do so, such as inside a courtroom in which cell phones are required to be off.