We have raised
$3,294.74
of our
$10,000.00
goal.
Yes! I want to invest in fully infored jurors!
Jury trials are slowly resuming nationwide, but despite that, government has been giving itself excuse after excuse to continue violating people's right to a speedy trial while continuing to imprison massive numbers of people without conviction on a pre-trial basis with no end in sight. While officials act like this is an terrible burden to them, in fact, evidence is now coming out that this is working in their favor as incarcerated people have felt ever more pressure to forfeit their right to trial by jury and take a plea bargain.

Don't let the government use the pandemic to further usurp our right to trial by jury and prevent jurors from fulfilling their protective role! 
Your donation will help:
recruit, train, and supply volunteers with everything they need to do courthouse outreach around the country on Jury Rights Day (September 5),
reprint FIJA's educational handouts that are now back in use for Jury Rights Day events, courthouse outreach, tabling at events, and in other outreach efforts,
publish reports on how our jury rights have been affected by the pandemic and how they must be restored,
continue producing online educational programs including our weekly 15 Minutes with FIJA updates, webinars on special topics, and more, 
expand, organize, and present our Jury Health Project research on the website as fast as possible, 
and much more!
And, as has always been our policy, FIJA has maintained its independence throughout the entire pandemic by taking no funds from government. FIJA has not participated in the Paycheck Protection Program established by the CARES Act or any other government loan, government grant, or other government assistance program. Your voluntary donations are what keep FIJA going!
Please make your contribution here on our website or by mail to the address below. 
Your generous donation is MOST APPRECIATED and will be put to good use.
THANK YOU!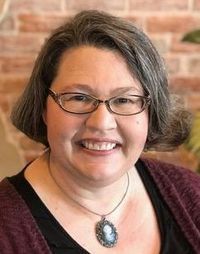 Sincerely,

Kirsten C. Tynan
Executive Director
P.S. If you prefer to mail your donation, please send it to:
FIJA
P.O. Box 5570
Helena, MT 59604