We have raised
$2,482.74
of our
$10,000.00
goal.
Yes! I want to invest in fully infored jurors!
With the pandemic winding down and courts opening up, you may now be seeing the tentative resumption of trial by jury in your area and around the country. Even where it is coming back online, government is using this opportunity to further curtail jury trial rights, using massive backlogs that piled up during court closures as an excuse.

Don't let the government use the pandemic to further usurp our right to trial by jury and prevent jurors from fulfilling their protective role! 
Your donation will help:
extend access to our newest juror rights training, empowering prospective jurors with information about jury nullification and practical experience in mock jury selection to ensure they have a chance to put it to use,
support online educational programs including our weekly 15 Minutes with FIJA updates, and webinars on special topics (State of the Jury System presentation, in-depth discussions with authors on jury issues, etc.), 
expand, organize, and present our Jury Health Project research on the website as fast as possible, 
and much more!
And, as has always been our policy, FIJA has maintained its independence throughout the entire pandemic by taking no funds from government. FIJA has not participated in the Paycheck Protection Program established by the CARES Act or any other government loan, government grant, or other government assistance program. Your voluntary donations are what keep FIJA going!
Please make your contribution here on our website or by mail to the address below. 
Your generous donation is MOST APPRECIATED and will be put to good use.
THANK YOU!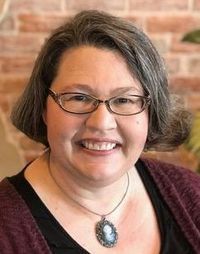 Sincerely,

Kirsten C. Tynan
Executive Director
P.S. If you prefer to mail your donation, please send it to:
FIJA
P.O. Box 5570
Helena, MT 59604