An Evening with FIJA
Would you like to share a more personal, in-depth, and interactive experience with FIJA's leadership? Please let us know!
To meet and speak with as many of you as possible in person, we are inviting you to sign up for our new program called An Evening with FIJA.
We will customize a local event—a presentation with dessert and coffee, a sit-down dinner roundtable, or another mutually format conducive to discussion and learning. It doesn't even have to be in the evening!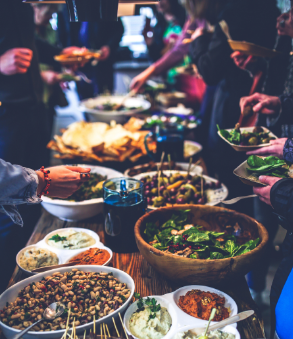 Exact details vary by event, but in general...
...you:
provide FIJA a guest list including contact information for the guests, and
secure a location for the event such as your home, a local community center, an appropriate restaurant venue, etc.
...FIJA:
sends invitations to the invited guests, 
provides a discussion leader, facilitator, and/or presenter as appropriate to the format,
distributes reading material, discussion questions and guidelines, etc. as applicable before the event, and
brings handouts for in-person distribution.
Together we host an in-depth, educational event that will not only create more fully informed jurors where you live, but ambassadors who will spread this information in your community.

Sign up using the form to the right and someone from FIJA will contact you. We will work out with you the logistics of:
what type of event it will be,
the exact topic and an agenda for the event,
whether refreshments will be provided, and if so, by whom and how,
a schedule of who does what leading up to the event, and so on.