Your donation is critical RIGHT NOW.
As you know, the COVID-19 pandemic has hit many people hard—including in their pocketbooks. Long-time monthly supporters have regretfully requested to suspend their monthly giving due to the economic impact of the pandemic on their income.
At the same time, the right to trial by jury has largely been suspended in most courts in the United States for months now. Where it is coming back online, government is using this opportunity to further disempower jurors from fulfilling their protective role. You can bet a lot of these measures will become permanent if not opposed now! The clock is ticking on whether or not or full jury rights will be restored just as FIJA's operations and resources have taken major hits due to the pandemic. As a result, FIJA:
has retooled our educational outreach programs in light of the pandemic and associated restrictions,
has dramatically increased our research on the status of trial by jury and how our jury rights are being affected by pandemic-related changes, and
has been kicking off our new programs and publishing our research findings as quickly as our resources allow.
And, as has always been our policy, FIJA has maintained its independence by taking no funds from government. FIJA has not participated in the Paycheck Protection Program established by the CARES Act or any other government loan, grant, or other assistance program. Your voluntary donations are what keep FIJA going!
Please make your contribution here on our website or by mail to the address below. 
Your generous donation is MOST APPRECIATED and will be put to good use.
THANK YOU!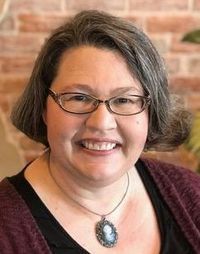 Sincerely,

Kirsten C. Tynan
Executive Director
P.S. If you prefer to mail your donation, please send it to:
FIJA
P.O. Box 5570
Helena, MT 59604