We have raised
$5,570.61
of our
$60,000.00
goal.
Yes! I want to invest in fully informed jurors!
Your donation will go A LONG WAY toward:
researching and publishing our weekly 15 Minutes with FIJA live sessions and podcasts,
updating and expanding FIJA.org to ensure it is the world's premiere online source for accurate and credible information on jury nullification and related topics,
hosting educational webinars and editing them into evergreen resources that will continue to educate people well beyond the event date,
supporting volunteers creating fully informed jurors at courthouses, conferences, and other events with educational materials, booth fees, meal or coffee stipends, etc. 
alerting the public to upcoming legislative and policy proposals and arming them with the information and tools they need to make sure their voices as jury rights advocates are heard,
sharing current jury-related news to educate people about jury rights via social media, podcasts, and other channels, 
training prospective jurors to ensure they are fully informed about jury nullification to help them actually get onto and stay on juries, 
and much more!
Please make your donation today to educate the public fully and accurately about jury rights—especially their right to vote not guilty even if the law has technically been broken. Your gift will give them the tools they need to exercise rights the government wants to keep hidden from them!
Please make your contribution here on our website or by mail to the address below. 
Your generous donation is MOST APPRECIATED and will be put to good use.
THANK YOU!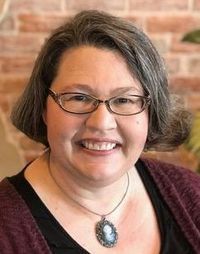 Sincerely,

Kirsten C. Tynan
Executive Director
P.S. If you prefer to mail your donation, please send it to:
FIJA
P.O. Box 5570
Helena, MT 59604