FIJA's Second Annual
State of the American Jury System
What is getting better in the American jury system? What is getting worse?  
In last year's inaugural State of the American Jury System presentation, we established a baseline on the state of the American jury system. It was not great, especially in light of measures imposed by government during the COVID-19 pandemic.
Our knowledgeable panelists will update you again this year on the state of the American jury system today, with special attention to how it compares to the state of things last year and pre-pandemic.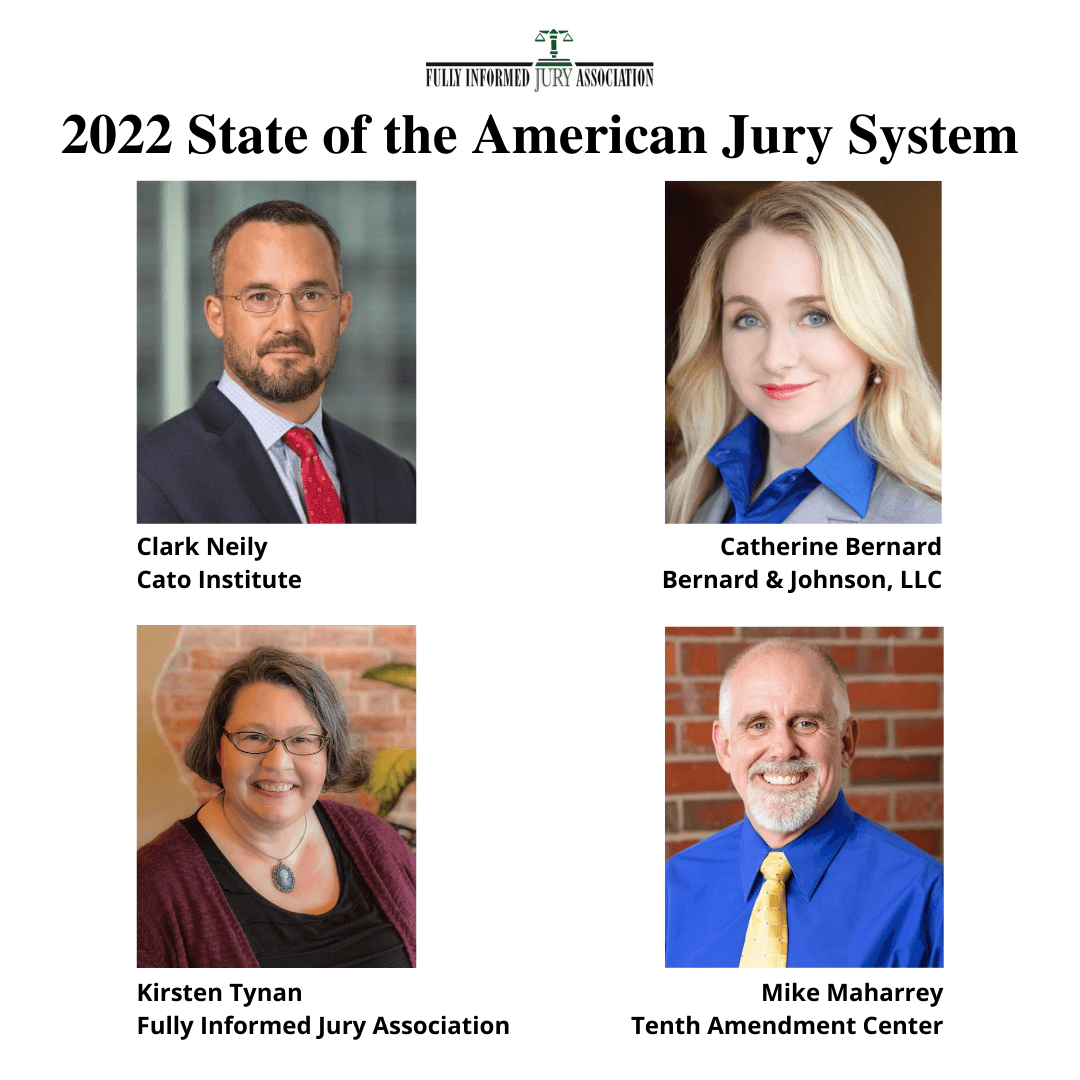 The one-hour timeframe limits how much we can cover in the presentation. To make the most of that time, you are invited to submit along with your registration or by emailing aji@fija.org any particular jury-related questions or topics you would like to see addressed. It may not be possible to address them all, but your input will help guide the direction of the presentation as much as possible.
After registering, you will be taken to a confirmation page. However, details of how to join the webinar will not be sent to you until the week prior to the webinar. Please look for an email from aji@fija.org with those details at that time. You can also expect reminder emails the day before and the morning of the webinar.
You will need to register ON OR BEFORE 18 January 2022 to join us on Zoom on
Wednesday, 19 January 2022 at
noon Eastern / 11:00 AM Central / 10:00 AM Mountain / 9:00 AM Pacific