Yes! I want to invest in fully informed jurors!
Your donation will help:
produce more online educational programs including our weekly 15 Minutes with FIJA updates, webinars on advanced topics, training to help those who are fully informed about jury nullification actually get onto juries, and more, 
develop resources on our website to help fully informed prospective jurors successfully get through jury selection, deal with juror oaths, and avoid being booted from the jury during deliberations so they can deliver just verdicts,
publish information on how our jury rights have been affected not only by the recent pandemic but by ongoing erosions throughout U.S. history and how to restore our full authority as jurors before it disappears,
reprint FIJA's educational handouts that are now back in use for courthouse outreach, tabling at events, and in other outreach efforts,
expand, organize, and present our Jury Health Project research and additional educational content on the website as fast as possible, 
and much more!
Courts around the country are taking an on again, off again approach to allowing trials by jury. Many have record backlogs after suspending trials by jury with no relief to those accused for 12-16 months or more. We even have a short list of courts that have conducted ZERO trials by jury since the start of the pandemic. Yet the government continues to give itself almost unlimited passes for violating speedy trial rights.

While in many places conditions continue to be deemed too dangerous for jurors to congregate for a few days, filthy jails remain overcrowded with people who have not been tried or convicted. Evidence is now emerging that not only are those who might benefit from jury nullification pleading guilty in higher numbers to avoid a de facto pretrial death sentence from COVID-19, but EVEN MORE FACTUALLY INNOCENT PEOPLE ARE TAKING PLEAS JUST TO ESCAPE!
It is no exaggeration to say that we are at this very moment witnessing indefinite detention of U.S. citizens who have not been tried or convicted in our very own jails.
Please make your most generous donation today to help sound the alarm on these unjust rights violations and ensure this does NOT become "the new normal".
As has always been our policy, FIJA has maintained its independence throughout the entire pandemic by taking no funds from government. FIJA has not participated in the Paycheck Protection Program established by the CARES Act or any other government loan, government grant, or other government assistance program. Your voluntary donations make possible FIJA's work of restoring fully informed juries for all!
Please make your contribution here on our website or by mail to the address below. 
Your generous donation is MOST APPRECIATED and will be put to good use.
THANK YOU!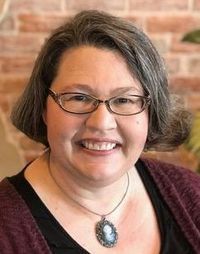 Sincerely,

Kirsten C. Tynan
Executive Director
P.S. If you prefer to mail your donation, please send it to:
FIJA
P.O. Box 5570
Helena, MT 59604