Yes! I want to invest in fully informed jurors!
Your donation will help:
produce our weekly 15 Minutes with FIJA live sessions and podcasts,
present webinars on advanced topics that are also later edited and made available on YouTube,
conduct training to help those who are fully informed about jury nullification actually get onto juries, 
develop resources on our website to help fully informed prospective jurors successfully get through jury selection, deal with juror oaths, and avoid being booted from the jury during deliberations so they can deliver just verdicts,
distribute information on how our jury rights have been affected by ongoing erosions of our rights and how to restore our full authority as jurors before it disappears,
reprint and ship FIJA's educational handouts that are now back in use for courthouse outreach, tabling at events, and in other outreach efforts,
and much more!
Courts around the country continue to violate speedy trial rights, and the government continues to give itself almost unlimited passes due to record backlogs that piled up during the COVID-19 pandemic. This is also a critical time regarding questionable practices implemented during the pandemic such as remote jury selection, requirements for masking and/or proof of vaccination, and more.
But jury trials are at least happening again and that means there is a great need for more fully informed jurors!
Please make your most generous donation today to help educate the public about how these ongoing rights violations will endanger individual rights and liberty well into the future and give them the tools to fight back!
As has always been our policy, FIJA has maintained its independence throughout the pandemic  by declining to participate in the Paycheck Protection Program established by the CARES Act or any other government assistance program. FIJA barely made it through 2020 on the slimmest budget in over a decade, and inflation is now taking a big bite out of FIJA's slow recovery. Your gift is critical to restore FIJA's capacity to ensure fully informed juries for all!
Please make your contribution here on our website or by mail to the address below. 
Your generous donation is MOST APPRECIATED and will be put to good use.
THANK YOU!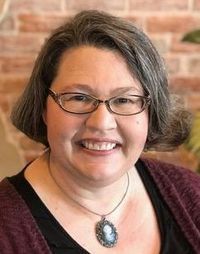 Sincerely,

Kirsten C. Tynan
Executive Director
P.S. If you prefer to mail your donation, please send it to:
FIJA
P.O. Box 5570
Helena, MT 59604